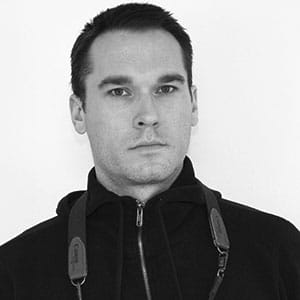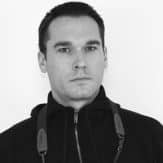 Short Bio
Jay Wesler is a fine art landscape photographer based in Livingston, Montana. Jay captures nature in its finest moments and he produces unique photos which display the majesty of the western landscape. His passion for capturing dramatic scenery is enhanced with a formal education in photography from Columbia College Chicago, followed by a credited career producing fine art photographs for an appreciative global audience.
Jay's talent for capturing dramatic scenery is apparent. His portfolio showcases stunning landscapes complimented with unique lighting and strong photographic technique. The photo prints shine with sublime mood, bold aesthetics, and visual impact.
Jay's photographs have been represented in several fine art publications, private collections, and galleries throughout the world. Publication highlights include IKEA, Outdoor Photographer, Shutterbug, and Digital Photographer. Jay continues to travel the west and document striking scenery.
Artist Statement
The environment resonates with emotions and familiar substance. Capturing uncommon moments of time and interpreting visual harmonies has profound meaning.  I present photographs that document the infinite play of light and subject, evoking our native connection between soul and environment.
Nature's substance and unique form will often produce a formidable visual balance. Composing a scene will take many passes, often reoccurring on weather changes or a particular seasonal feature and always dependent on the mood of light.  Simplifying a subject with high contrast techniques and thoughtful pre-visualization reflects powerful scenery.
The growth of my work will continue to exhibit our natural element. Developing motifs which engage attention and present distinct qualities will be my pursuit. Whether it is landscape or cityscape, scenes will always be documented and provided with soulful interpretation.
2023
Select accomplishments
Select exhibitions and awards:
2010-2016 Montana Photographic Arts Gallery, Red Lodge, MT
2013 Shutterbug Blog of the Month (August Issue)
2013 Gallerie des Refuses, Livingston, MT
2007 Livingston Cultural Center, Livingston, MT
2001 The Danforth Gallery, Livingston, MT
1998, 1999, 2000 11th Street Gallery, Chicago, IL
Select Books, Publications, and Media:
2020 Thirty9.com
2018 The Cafe Review
2016 Vintage Classic Publications (Cover and Inner Photos – The Power of the Dog)
2014 Outdoor Photographer (Issue 152)
2013 Shutterbug Magazine (August Issue)
2011 Outdoor Photographer (March Issue)
2007 Art Group (Brittle Trees poster)
2007 Wild West Photos
2006 IKEA Group (New York, NY poster)
2005 Everwood, WB (television program)
2002 Landscapes by William Cheung (book)
Links
Friends and Inspiration
Brad Bretz
Max Hjortsberg
Equipment
Collaboration
Collective Montana
Wild West Photos